23.10.
INT SEINÄJOKI FCI 1,3,5,6,8. Aussies Maja Korošec, Slovenia. German shepherds Thord Byström, Sweden.
Homepage of the show
~> Varpu, Rölli, Dina, Siina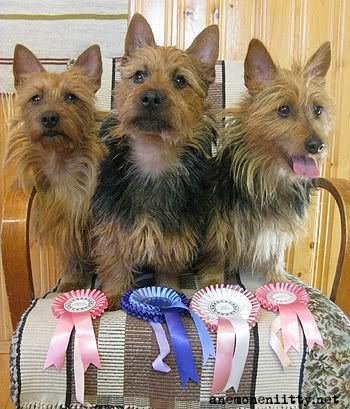 Siina, Rölli ja Varpu at home.
BOB-PUPPY + HONORARY REWARD
Ålhammarens Åliver "Rölli" owned by Katriina & Leena Hautala
Excellent type, nice outline. Good head & expression. Excellent front, topline & angulation. Good tailset and carriage. Moves correctly. Show himself very nicely.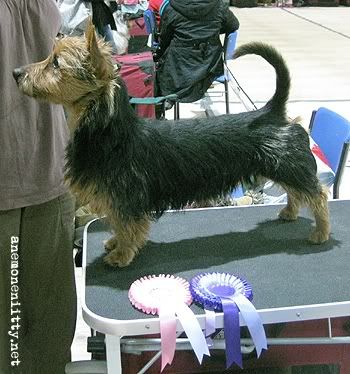 Rölli likes to show himself! :D
JUNIOR 1. + EXCELLENT
Anemoneniityn Alppitähti "Dina" owned by the breeders & Päivi Koski
Typical young bitch with a very nice outline. Lively temperament. Good head & expression. Good topline. Well-angulated. Enoughly strongly made. Good tailset & carriage.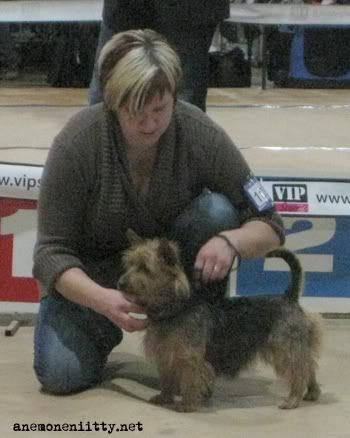 Dina handled by Päivi
JUNIOR 2. + EXCELLENT
Anemoneniityn Akaasiankukka "Siina" owned by Marja-Leena Salmi
Nice, typical young bitch. Well-prop. body. Nice, feminine expression. Good front, well-angulated. Good tailset & carriage. Moves nicely.

Bad coat quality.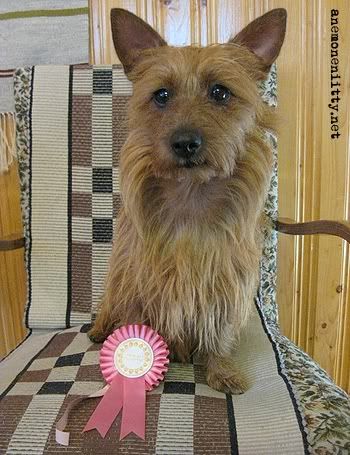 Siina looks so much like her father!
INTERMEDIATE 4. + EXCELLENT
Black Back Bananarama "Varpu" owned by Katriina & Leena Hautala
Nice, typical bitch. A bit high on legs. Nice, feminine head with good expression. Well-angulated. Good topline & tailset. Excellent movements. Nicely shown.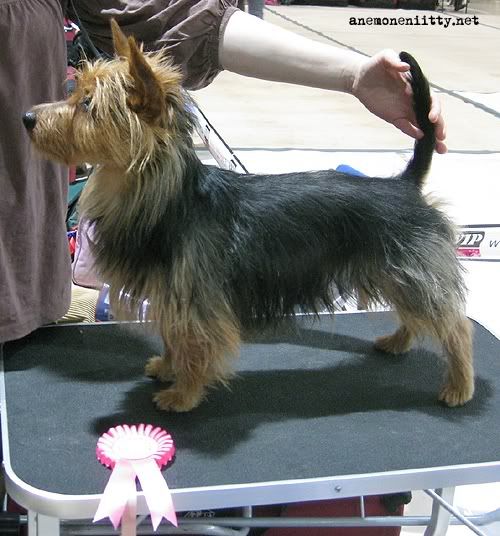 It's hard to recognize this dog to our wild little Varpu! :)
Rest of the pictures: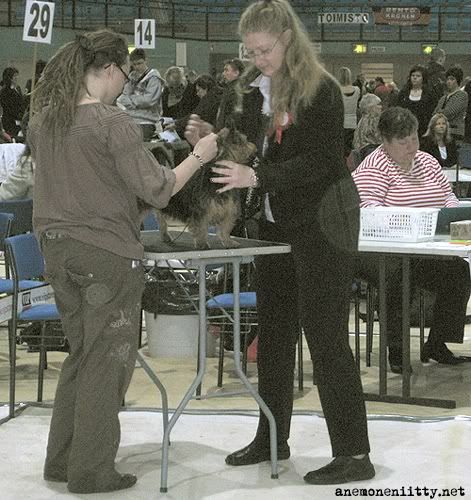 Rölli was first of our dogs to be judged.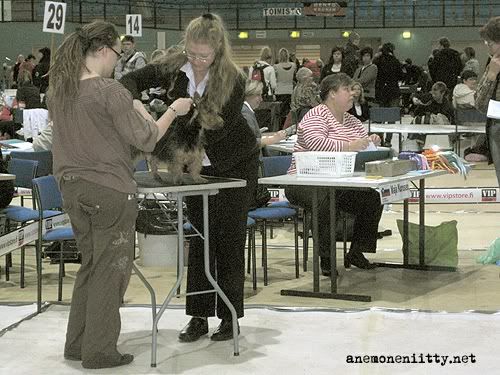 So exciting!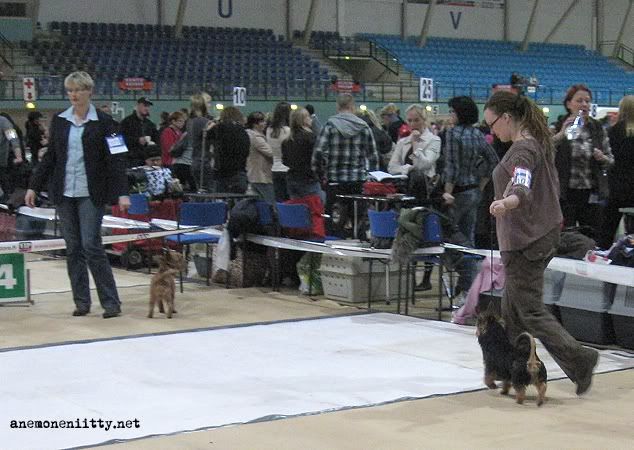 The othe puppy in the class was Terriway Replay Level, related to our Timi and Roosa.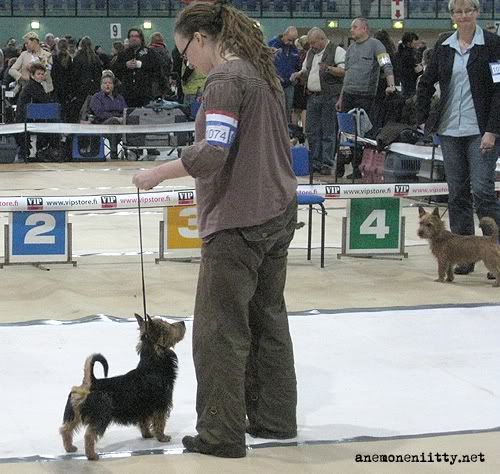 Rölli and Terriway Replay Level on the background.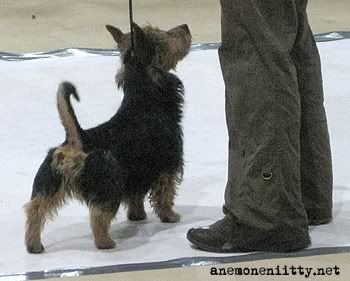 Rölli is easy to show!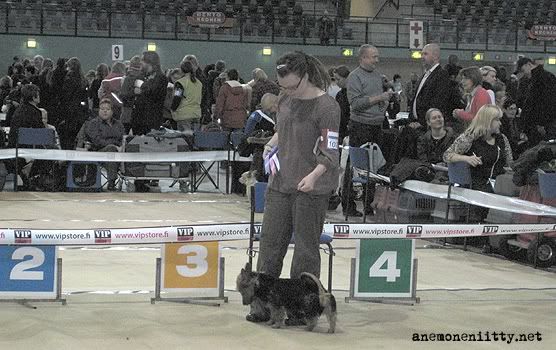 Rewards taken.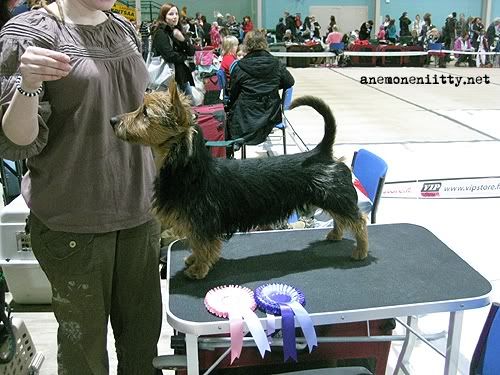 Sooo handsome!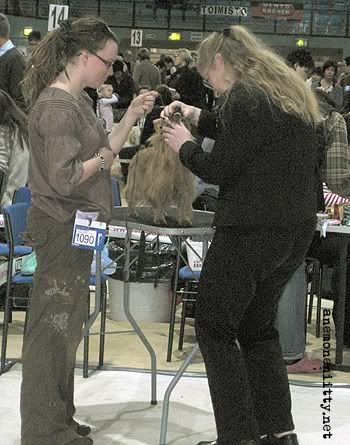 Siina is for the first time in the ring!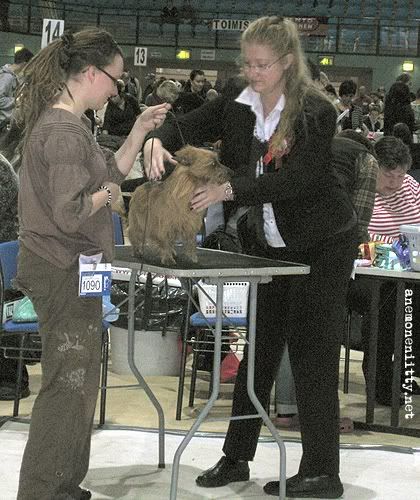 So shy but such a good dog! :)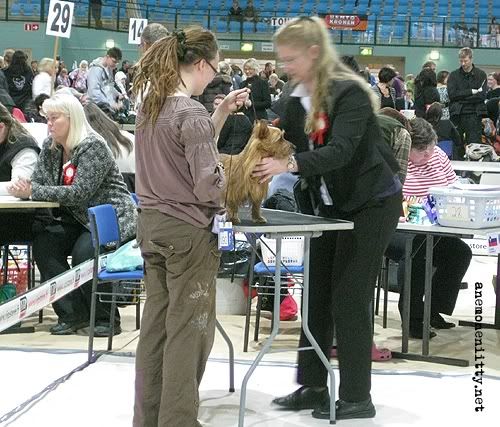 Siina decided to let people do all the thinking and do what they want.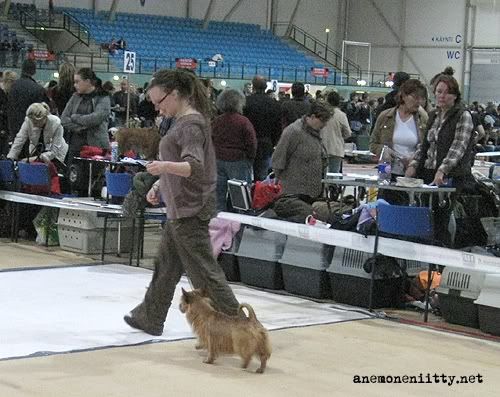 Siina was so excited that she could barely walk! :D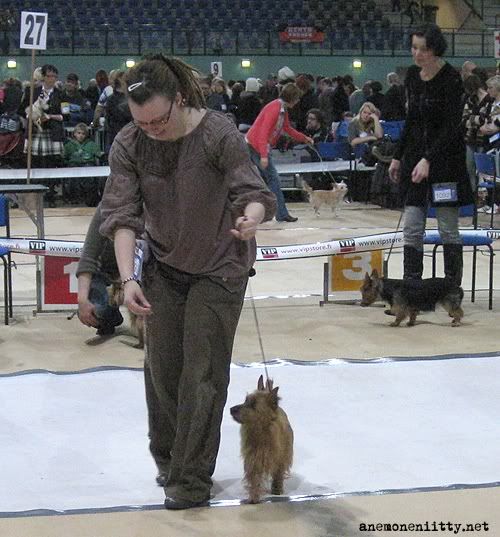 Wohwelin Mannu Diida on the background, 3rd in the class.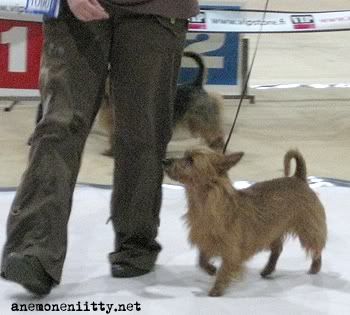 Dina's butt on the background.
Siina is showing herself very bashfully. Dina is trying to play with the dog next to her.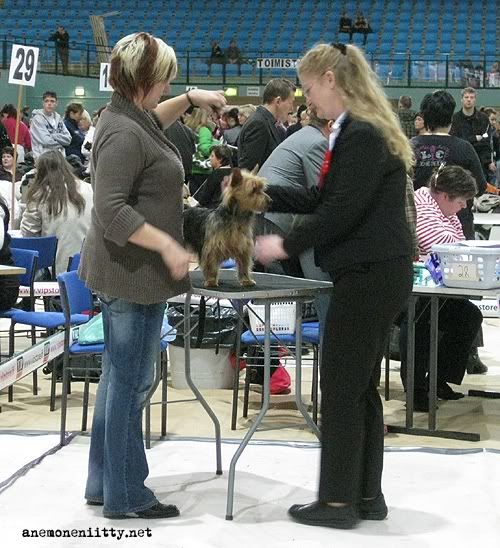 Dina and Päivi!
Dina is much more experienced than her sister.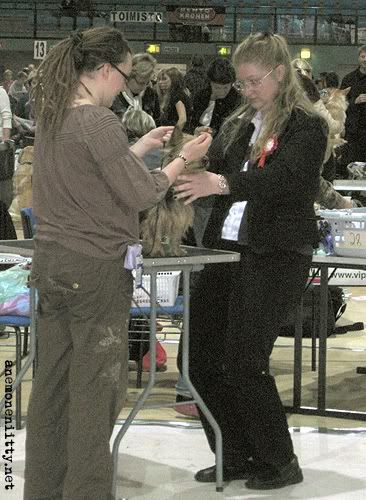 Varpu was the first bitch in the intermediate class.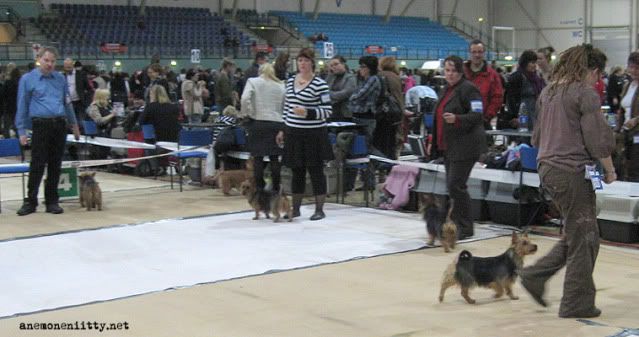 On the background from left to right: Juhani & Chiliberry's Angelica, Marjo & Bluepeppers Fox-Berry, Maiju? & Terriway Hot Or What, Anne & Truozzy's Black Cat Blues who is the niece of Timi and the cousin of Roosa and Varpu.

Varpu was the 4th on the class and her cousin was the 5th.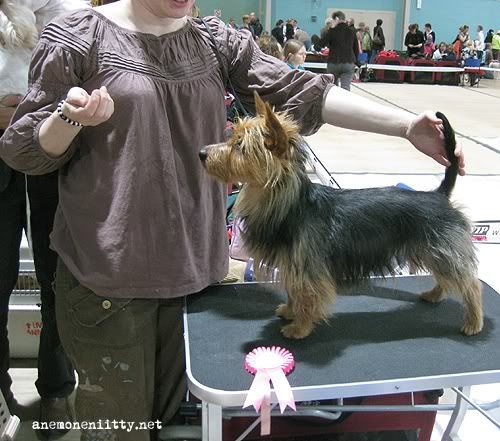 It was the first EXCELLENT for Varpu! :)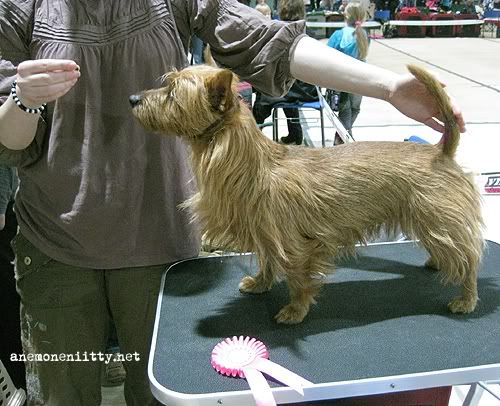 Siina is playing coy. ;)