Ruska EXCELLENT 3:
Good overall balance, and outline. Typical head. Would like more strength in underjaw. Good through body and chest. Coat is ok, but could do with little more lenght. Moves well on side and rear. Front needs to tighten.
Nemma's Zero Nine "Ruska"
Siru ECXELLENT 3:
Smart youngster. Good overall balance, uses her ears when needed. Growing well through the body. Streght in the rear quarters. True rear action, good side gait, but would prefer better front angulation.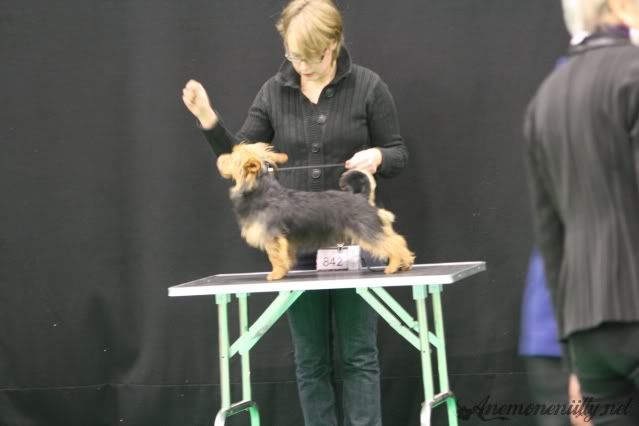 Anemoneniityn Coconut "Siru"
Lilja VERY GOOD 4:
Pleasing in overall shape, size, body and balance. More development to come in head, neck and chest. Quite a nice action on the move. Exc. rear movement. Holds tail at the right place. Would prefer slightly less round eye, and earset to tighten up.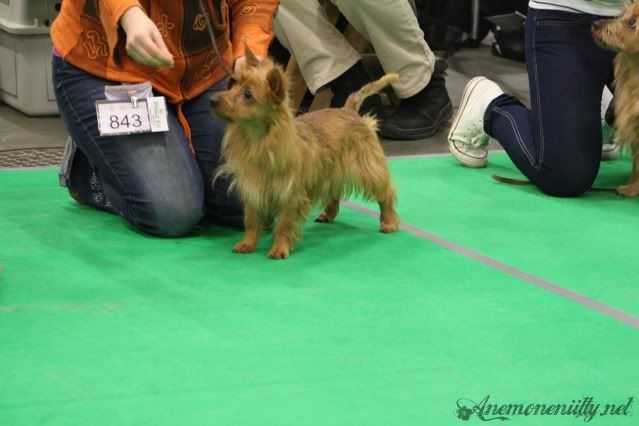 Anemoneniityn Daurian Lily "Lilja"
Mandy VERY GOOD:
Lovely bitch with the nice head. Good eye and ear set. Happy girl, with the chest and rib length. Unfortunately carrying too much weight, so spoiling over all picture. (Handler can develop her skills and the terrier improve her condition.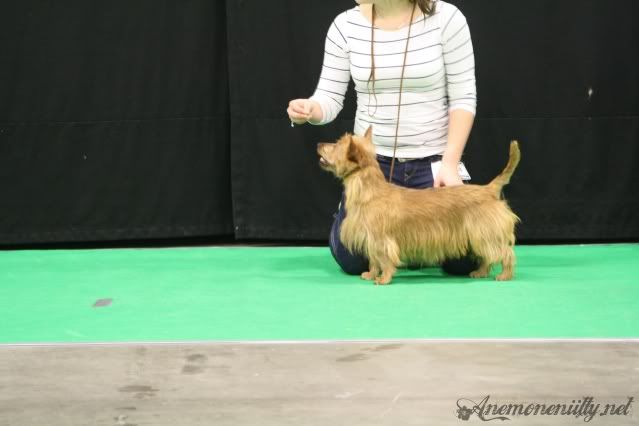 Anemoneniityn Enigmatic Rose "Mandy"
More photos: